The Asthma Epidemic
It's estimated that almost 25 million Americans now suffer from the torment of asthma, causing 11 million visits to doctors or emergency rooms every year. [1] Even more troubling, the incidence of asthma in children has nearly quadrupled in the last 30 years, according to the CDC (Centers for Disease Control). Nearly one in ten children in the US (9.4%) now has asthma, with the fastest rate of growth in the preschool-age children. [2]

Asthma is also very closely linked to allergies, and allergy-induced asthma is the most common form of asthma in the United States. 60% of people with asthma suffer from the allergic type. [3]

Asthma attacks involve 3 overlapping processes:
(1) Airway Obstruction: starts with tightening of the smooth muscles that surround tubes within the lungs, called bronchioles. These passages direct air from the trachea into little sacks called the alveoli, where oxygen exchange actually takes place. Restriction within the bronchioles causes wheezing and shortness of breath. The second process is

(2) Airway Inflammation: The linings of the bronchioles become swollen and inflamed, which then leads to

(3) Airway Irritability: where the bronchioles become hyper reactive to non-harmful substances like pollen or pet dander.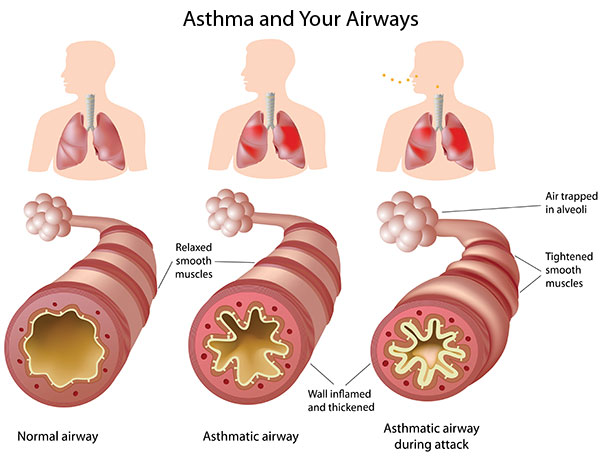 Although medical treatment with inhaled corticosteroid sprays can alleviate airway obstruction, they are not without risks. The side effects are no different than for taking steroid pills (Prednisone use is very common). These risks include abnormalities of the bones, eyes, and the immune system. [4]

That's why I pray that:


Prevention Will Be The Medicine of The Future

And right now, adopting some basic health strategies, before you have a(nother) child can significantly reduce the risk that your child will ever develop asthma or allergies.

Children who are breast fed for the first 6 months experience much lower incidences of asthma and allergies. [5, 6]

An extensive, Federally funded review of the medical literature by Tufts University revealed that a history of breastfeeding was also associated with a reduction in the risk for developing acute otitis media (middle ear infections), nonspecific gastroenteritis, severe lower respiratory tract infections, dermatitis and eczema, Type 1 and Type 2 diabetes, and childhood leukemia. [7]

Although smoking during pregnancy has been found to contribute to asthma incidence, breast-feeding for 6 months even lowed those odds significantly! [6]

This protection occurs because mother's milk contains a form of antibodies called immunoglobulins, so drinking her milk transfers the mother's immunity to her infant.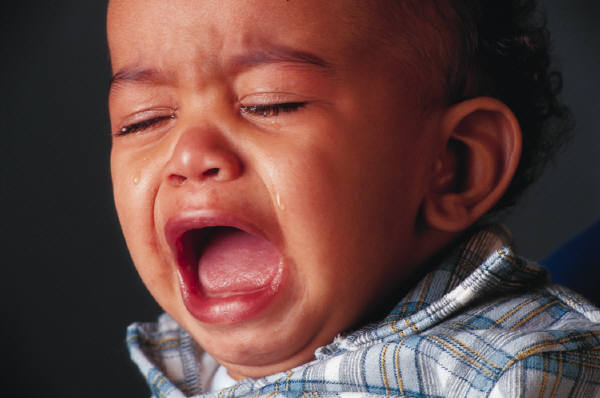 Children who receive antibiotics before their first birthday are significantly more likely to develop asthma, even in families with no history or risks for developing asthma.
[8, 9, 10, 11, 12]

Infants are often given antibiotics to treat middle ear infections, even though the CDC has been advising against the practice for decades, and numerous clinical trials have revealed minimal results from repeated antibiotic use. [12]

A 2006 meta-analysis, which reviewed 5 other clinical trials, revealed that receiving even a single dose of antibiotics before the age of one doubles the risk of developing asthma. [11] This is a huge problem! The epidemic growth of asthma in the last few decades roughly parallels the increased use of antibiotics to treat children for viral infections. [13]





Early supplementation DOES make a difference. Researchers in Sweden studied the association between multivitamin supplementation and allergic disease in 2,423 8-year-old children. They found that children who started taking multivitamins before the age 4 experiences the lowest incidence of either asthma or allergies. [14]

There used to be controversy about when to introduce solid foods to infants, and which foods are likely to contribute to developing allergies later in life. A new review of 3 recent European studies indicates that delaying the introduction of solid foods beyond 6 months provided no additional protection against developing asthma or allergies by the age of 6 years. [15, 16]

In reality, food allergies were found to be more frequent in children who were introduced to solids later on in their lives. So, starting them on solid food around 6 months also appears to be protective.





The "Hygiene Hypothesis"
Initially, scientists blamed increasing air pollution for the surge in respiratory disease.

In the late 1990s, Dr. Erika Von Mutius, a health researcher, decided to compare the rates of allergies and asthma in East and West Germany.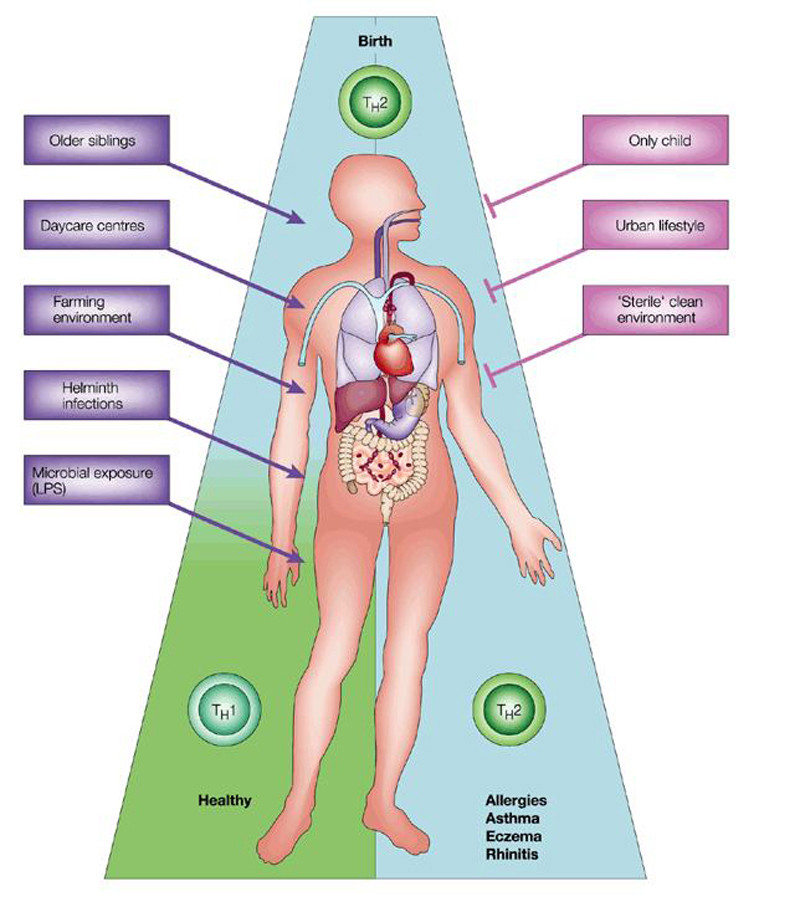 Her initial theory was that children growing up in the industrialized, polluted, and generally less healthful cities of East Germany would suffer from higher rates of asthma and allergies than the children who were raised in West Germany, with it's cleaner and more modern environment. Doesn't that seem to make sense?

Well, when the two Germanys were reunified in 1999, von Mutius was finally able to compare their asthma rates. What she found was exactly the opposite of her hypothesis. Children raised in the polluted areas of East Germany actually had fewer cases of asthma and allergies than the more privileged children from the West. [17]

While assessing the lifestyle differences between these two regions, what she found was that East Germans had larger families, and a much greater use of public daycare facilities.

This led her to develop a new "Hygiene Hypothesis", which suggests that infants, raised around numerous other children and animals, are exposed to more microbial and viral challenges, and this forces the infant immune system to create antibodies sooner, and this appears to be why their systems are more tolerant to the allergens commonly associated with asthma and allergies in the child's later years. [18]

Since then, numerous other studies have demonstrated that reducing infant exposure to common infections during the first year of life significantly increases their odds for developing asthma [19], atopic allergies (those affecting the nose, eyes, skin, and lungs) [20, 21], and lymphoblastic leukemia. [22] The following passages were culled from various prestigious medical journals.

All these studies conclude with very dramatic statements, such as:
"Exposure of young children to older children at home, or to other children at day care, protects them against the development of asthma and frequent wheezing later in childhood." [23]

" Our findings suggest that exposure to antibiotics and to infections in utero is a potentially important risk factor in the development of allergic disease." [24]

" These results support the hypothesis that reduced exposure to infection in the first few months of life increases the risk of developing acute lymphoblastic leukemia." [22]
As a chiropractor, I would be remiss if I didn't also mention that the sympathetic nerve supply to the lungs arises from the upper thoracic (or upper back) nerves. This region of the spine houses the sympathetic nervous system, and when these nerves are irritated, they produce contraction of the smooth muscles within the lung, leading to bronchospasm.

Chiropractic care to this spinal region has also been reported to be supportive in reducing the symptoms of asthma, and has also been shown to reduce patient reliance on corticosteroid inhalant sprays, especially when coupled with magnesium supplementation. [25 - A, 25 - B]





Our Immune System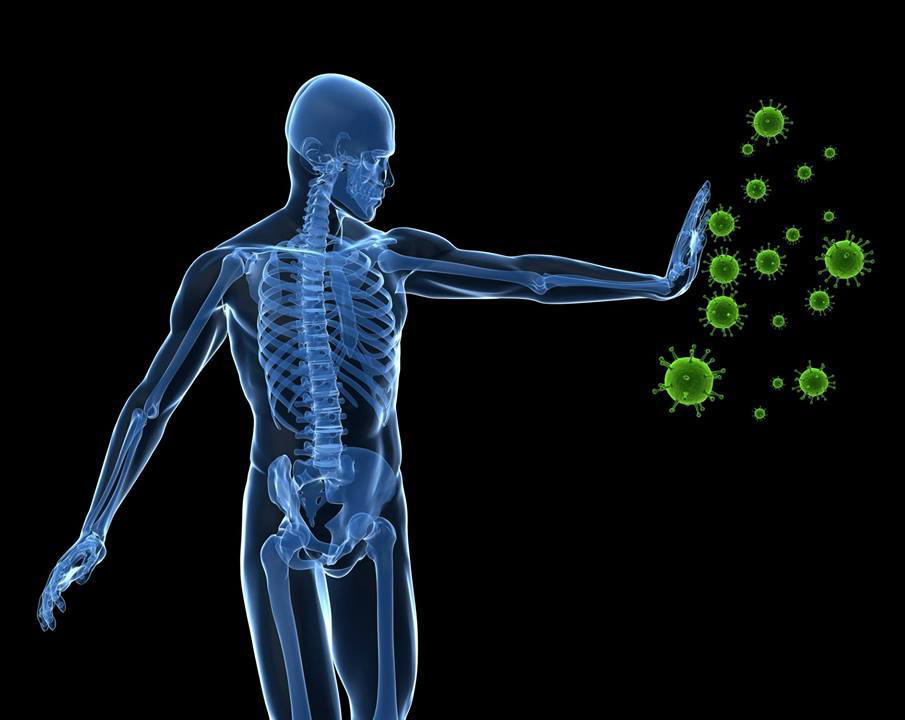 To best understand the natural approach to asthma management, we need to review the immune cells that participate in asthma and allergic reactions, and to also discuss why they over-react to harmless particles in our environment.

The humoral (or blood-based) immune system contains specialized cell that choreograph an amazing array of chemical reactions. To make this process more accessible, let's use the simple analogy of the judicial system to outline the activities of each immune cell.


The first cells called to the scene of any allergic response are the Macrophages (or white blood cells). They act like neighborhood policeman, roaming the "streets" of your body, investigating everything they come in contact with. When they detect a criminal "invader", like a virus or bacteria (called an antigen), they signal T-cells for assistance.


T-cells act like the detectives of the body. They determine if the antigen needs to be "arrested". If they do, they signal B-Cells, who play the part of the prosecuting attorney. B-Cells then "prepare their case", by producing specialized proteins called immunoglobins (Ig), which attach to the antigens, just like handcuffs. This helps identify them to the Mast Cells, who play the part of the executioners of the body. Mast cells produce histamine, which destroys the criminals by disrupting their cell membrane.


Once released, histamine ALSO causes airway constriction in the lungs, over-production of mucous, and system-wide symptoms of pain, swelling, and itching. That's lot of havoc in the body.

Histamine ALSO stimulates the increased release of stomach acids, as well as an overproduction of the neurotransmitters that cause muscle spasm. [26]






Immune System Dysfunction
Asthmatic and allergic reactions actually represent a significant failure of immune management. The first failure occurs when white blood cells mistakenly classify harmless allergens as antigens, reacting as though they were disease-producing invaders. The problem snowballs as T-cells stimulate their partner B-Cells to produce Immunoglobin-G, which stimulates Mast Cells to release histamine. But, what causes this immune system failure?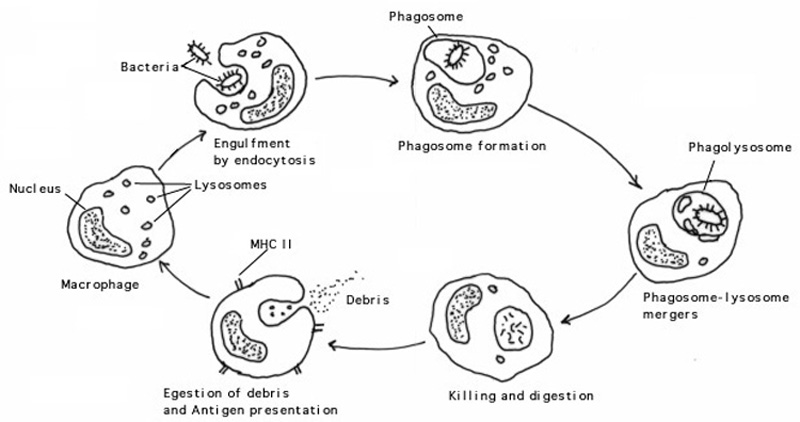 Immune cells are very high maintenance. They need to operate at very high-energy states, enabling them to respond quickly to an attack. Like every other high-activity cell, they must reproduce much more frequently (and accurately) to replace their damaged and exhausted warriors. To fulfill this recurrent demand, we need to have optimum levels of nutrients in our blood at all times. Unhealthy cells tend to over-react.

High cholesterol levels also suppress immune function. Studies have shown that there is an inverse relationship between cholesterol levels and macrophage potency — the higher your cholesterol climbs, the lower your macrophage function. [27] Most snack foods contain the types of fats that convert to cholesterol. Less is better.


---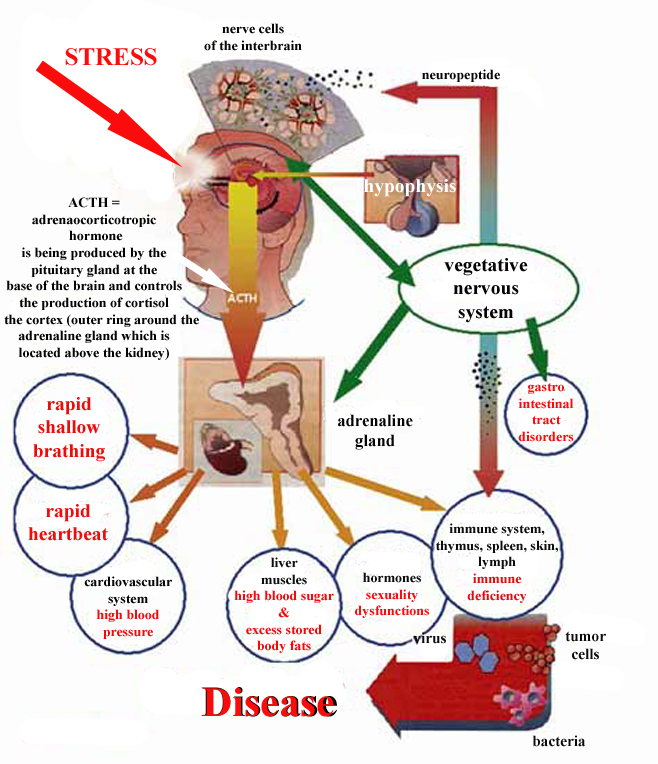 Stress may be a major contributor. Stress-induced decline in health is directly associated with increased production of various stress related hormones. [28] Studies investigating the blood levels of couples experiencing marital conflict revealed a direct relationship between high cortisol levels and decreased immune function. [29] Schools are now more competitive and stressful than ever. Participation in sports or other outdoor activities can reduce student stress.

Prolonged cortisol release damages every organ system in the body, leading to depressed immune function, memory loss, heart disease, high blood pressure, elevated blood glucose levels, osteoporosis, and also appears to contribute to several other degenerative diseases. [32]

Things that we eat, drink, and inhale are also able to inhibit immune function. Alcohol, sugar, and second-hand smoke all depress immune cell activity, and clearing them from the body also depletes many nutrients from the blood stream. [30, 31] This is the primary reason why supplementation is so important for rebuilding immune competency.




Natural Solutions For Asthma

The natural approach to managing asthma & allergies entails rebuilding immune
competency, reducing inflammation, and removing toxic substances
from your environment.

Although some of the nutrients we will review (shortly) are present in
Vitalizer and the Life Strip





Someone trying to manage asthma nutritionally may initially need to take 3 to 4 times the daily dosage of the following supplements, until they get it under control.



OmegaGuard (22078) is the perfect natural anti-inflammatory, and it is also associated with the health and function of the brain, heart, lungs, and the joints of the body. [33] OmegaGuard is unique because it contains a full spectrum of all 7 of the naturally occurring omega-3 fatty acids in significant clinical dosages. Because of their patented, proprietary triple molecular distillation process, Shaklee concentrates all theses anti-inflammatory benefits while eliminating the presence of pollutants (mercury, lead and PCBs) that pollute the fish in our seas.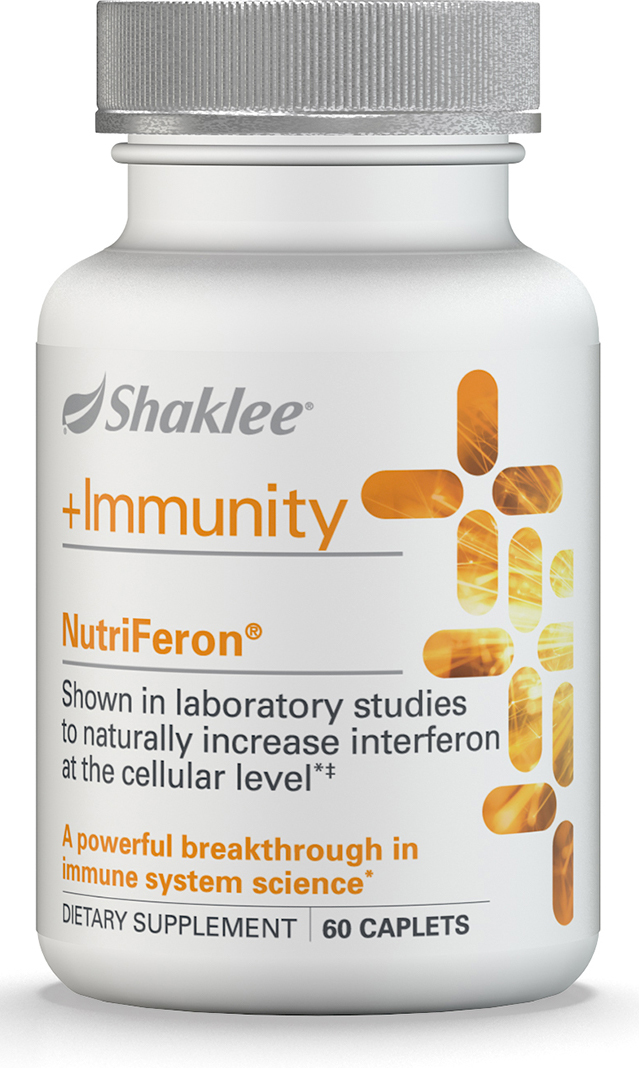 Nutriferon (20962) Developed and extensively tested by the world-renowned immunologist Dr. Yasuhiki Kojima of Japan, this proprietary blend of natural plant extracts is derived from pumpkin seeds, safflower flowers, plantago seeds and Japanese honeysuckle flower buds. Nutriferon supports and stimulates the immune system by increasing the activity of macrophages (white blood cells) and inducing natural interferon production. [34] It optimizes the body's immune response against environmental irritants and airborne substances, as with allergies [35, 36], and reduces menopause-related symptoms. [37] No adverse reactions to these plant extracts have been recorded. And, best of all, Shaklee has worldwide distribution rights to this amazing product.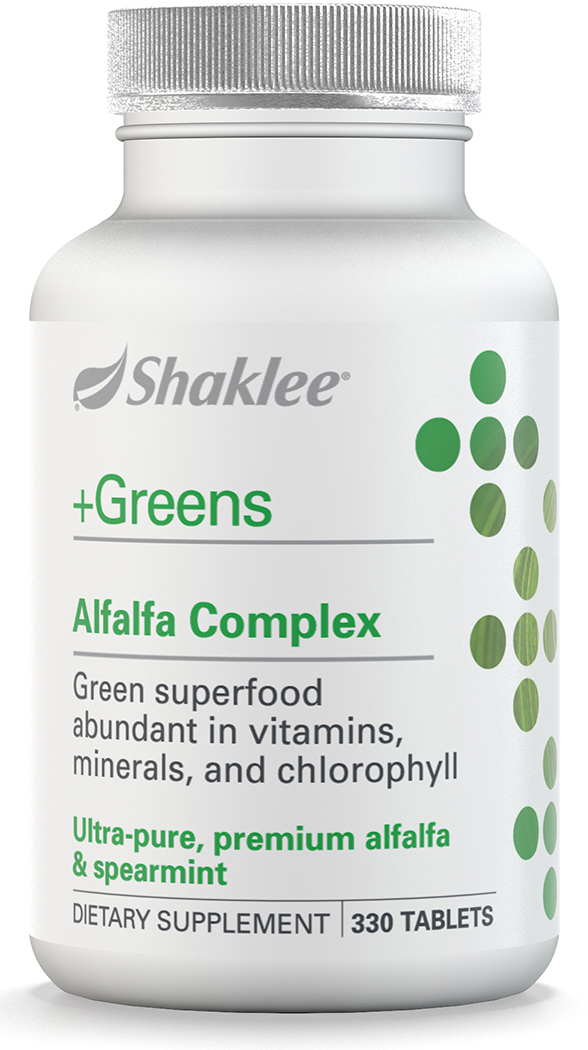 Alfalfa Complex (20160) Organic alfalfa contains a unique compound called medicarpin. Research has shown that this phytoalexin is so effective that a pharmaceutical company patented a synthetic version of it as a therapeutic agent for treating allergic conditions, asthma, cardiovascular disorders, and inflammation. [38] Alfalfa is a natural antihistamine and decongestant, and it is also effective for sinus problems, allergies, and reducing joint swelling, pain, and stiffness.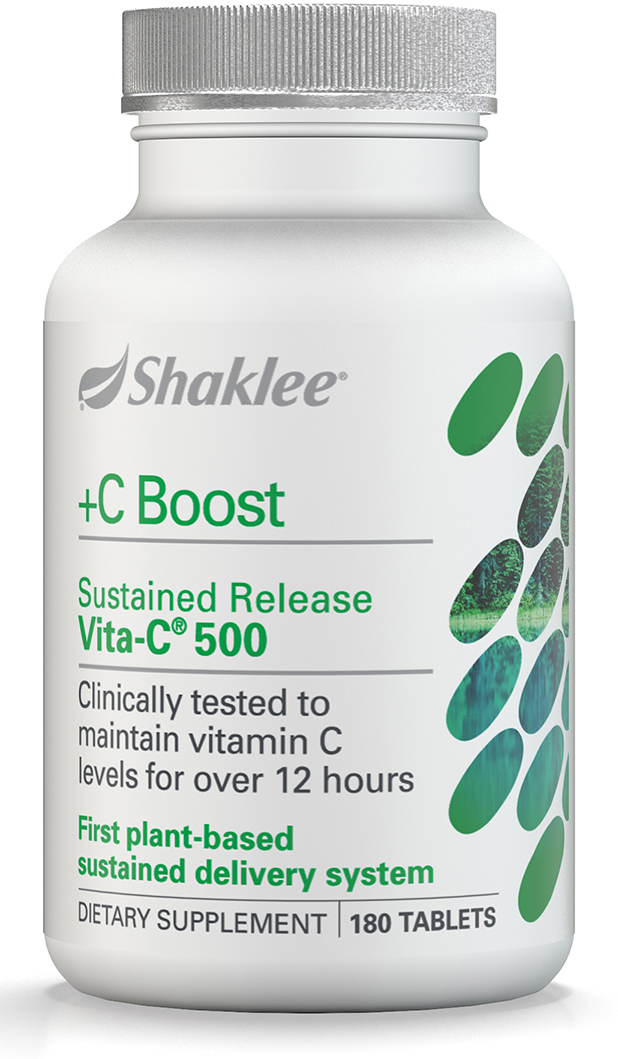 Sustained Release Vita-C (20095) Vitamin C helps the body produce white blood cells to fight infections. It's a natural antihistamine and anti-oxidant. Research suggests that vitamin C is especially useful in fending off the carcinogenic effects of pollution, cigarette smoke and other environmental pollutants. Dr. Gary E. Hatch of the Environmental Protection Agency recently stated that "[research shows that] There's mounting evidence that vitamin C may protect against the wheezing, chest tightness and recurrent coughing of asthma." Dr. Hatch also notes that vitamin C is the "main antioxidant in the fluid lining of the lung, thus it is the main protector against free radical chemicals, such as air pollutants, that can worsen asthma symptoms."


Stress Relief Complex (20656) is designed to reduce the impact of stress on our health. It contains a combination of ingredients proven to reduce the stress reaction, primarily by blunting excessive cortisol release, as well as initiating the relaxation phase that extinguishes the fight-or-flight mechanism. Stress Relief contains:

Ashwaganda: which shares many properties with ginseng. Considered a tonic, an astringent, a nervine, and a sedative, [39] ashwaganda has been used in Ayurvedic Medicine for more than 2,500 years. Recent studies demonstrate that ashwaganda is also immuno-modulating, and can provide support in cases of anxiety and other psychological complaints. [40] It also contains Beta-sitosterol, a natural plant sterol that helps reduce cortisol levels. In a study with marathon runners in South Africa, runners receiving the "active" capsules had significantly decreased cortisol levels, less inflammatory response, and were less immune suppressed during the post-marathon recovery period. [41] Only Shaklee has crafted a science-based and research-proven herbal solution that can reduce the impact of stress, without inducing drowsiness.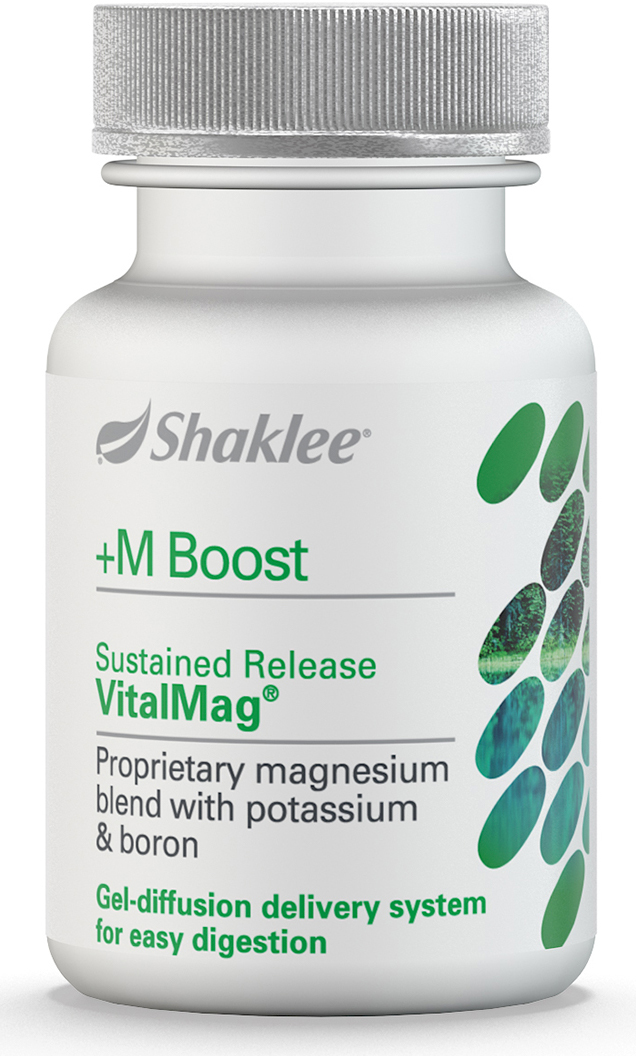 VitalMag: (21223) Magnesium is extremely effective for the relaxation of bronchial smooth muscle tissue, resulting in a reduction of bronchospasm and increased airways diameter. Magnesium has also been demonstrated to reduce the histamine response. [42]



Mental Acuity: (20637) The primary ingredient, Ginkgo biloba has been used for centuries as a treatment for asthma and vascular insufficiency. Gingko is associated with the reduction of the inflammatory response, and also stimulates inhibition of platelet-activating factors — both are strongly associated with allergic attacks. [43]




Garlic Complex: (20084) Garlic is a powerful anti-bacterial, anti-fungal, anti-viral, and anti-inflammatory agent. It helps reduce the symptoms of allergy, asthma, colds, flu, sinus infections, yeast infections, and diarrhea. It also provides heart-protective benefits by lowering elevated blood pressure and cholesterol levels. [44]





Finally, people with asthma and allergies are more sensitive to environmental toxins
than the rest of us.

Why not rely on Shaklee's Non-toxic Get Clean Healthy Home Cleaners and Personal Use Products?
Why use laundry, household, or personal care products that could aggravate your condition?

Shaklee products have been supporting the health of families (and our planet) naturally since 1956.