---
NOTE: All the studies we will review are tagged with citation numbers like this: [2]
If you "click" on that red number, you will be transported to the actual study.
Many of the graphics can also be enlarged by clicking on them.

---
Preserving YOUTH + Enhancing Performance

Shaklee has done it again! They dramatically improved and updated two of their most-beloved product lines. YIPEE! First, let's review their new YOUTH skin care line.

The Dilemma of Skin Aging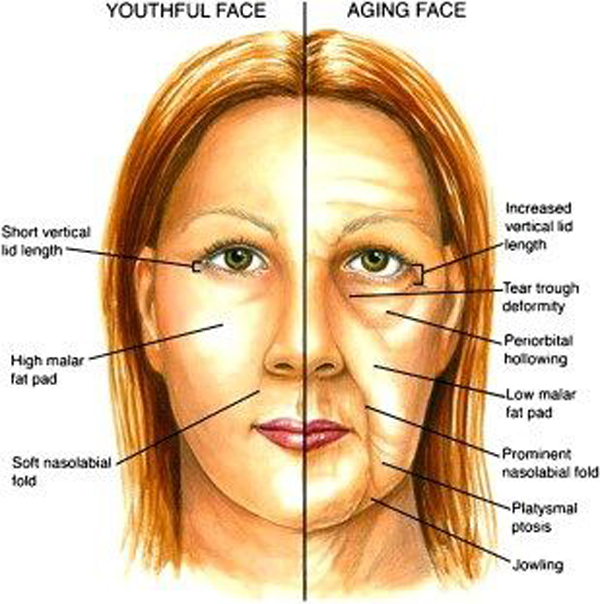 Aging Skin
In the mid-90s Shaklee launched an incredible breakthrough in skin care with the Enfuselle Skin Care System . The prestigious Scripps Institute had been hired to do the clinical testing. Scripps does clinical testing trials for most of the best-known (high-end) skin care lines.

Scripps was so impressed with the measurable results that one of their scientists called the Shaklee design team, and said that they had never seen such dramatic results with any other product line which they had ever tested. This is highly unusual for them to leak test results during a trial.

Even today, no other manufacturer can make these 20-year old verified claims:
665% increase in skin firmness
88% decrease in fine lines
421% reduction in wrinkles
Meanwhile, for the next 20 years, Shaklee continued to "keep their nose to the wind" by following the skin care and protection literature, and continued to conduct their own research. That work has finally culminated in the release of the new YOUTH Advanced Anti-Aging Regimen. [3]

YOUTH combines the best of Enfuselle with additional proprietary Shaklee nutrients, thus joining skin protection with anti-aging science. The new YOUTH system combines our old friend Vital Repair+ with polyphenols from Vivix, as well as adding some new friends to the line-up:
Lotus japonicus, Schisandra chinensis, and Raspberry extract.

Shaklee has never been one to make claims that they couldn't prove. So the following paragraph literally jumps right off the page:
The patent-pending Youth Complex®, infused with Lotus Japonicus, activates a key youth protein to encourage cells to produce more collagen and elastin.

Youth Complex combines Lotus japonicus with Schisandra chinensis fruit extract to structurally help provide more nutrients and energy to your skin tissue.

The Skin Age Index
The Skin Age Index was clinically developed by skin experts to calculate the age of skin. Scientists studied the skin of women of various ages, taking numerous measurements of skin characteristics like the depth of wrinkles, average pore size, skin tone, firmness, texture, and hyperpigmentation. By analyzing thousands of these measurements, they documented all aspects of skin aging. Based on these measured phenomena, they developed the Skin Age Index.



For the clinical trial of YOUTH, they compiled Skin Age Index measurements, both before and after the participants used the products. The outcome? Every single woman (100%) showed measurable improvements in their skin age. With continued use, the researchers found that two thirds of those women had actually shifted their skin age to a younger decade. Getting excited yet?




There are 2 YOUTH programs that involve either 3 or 4
simple and easy application steps: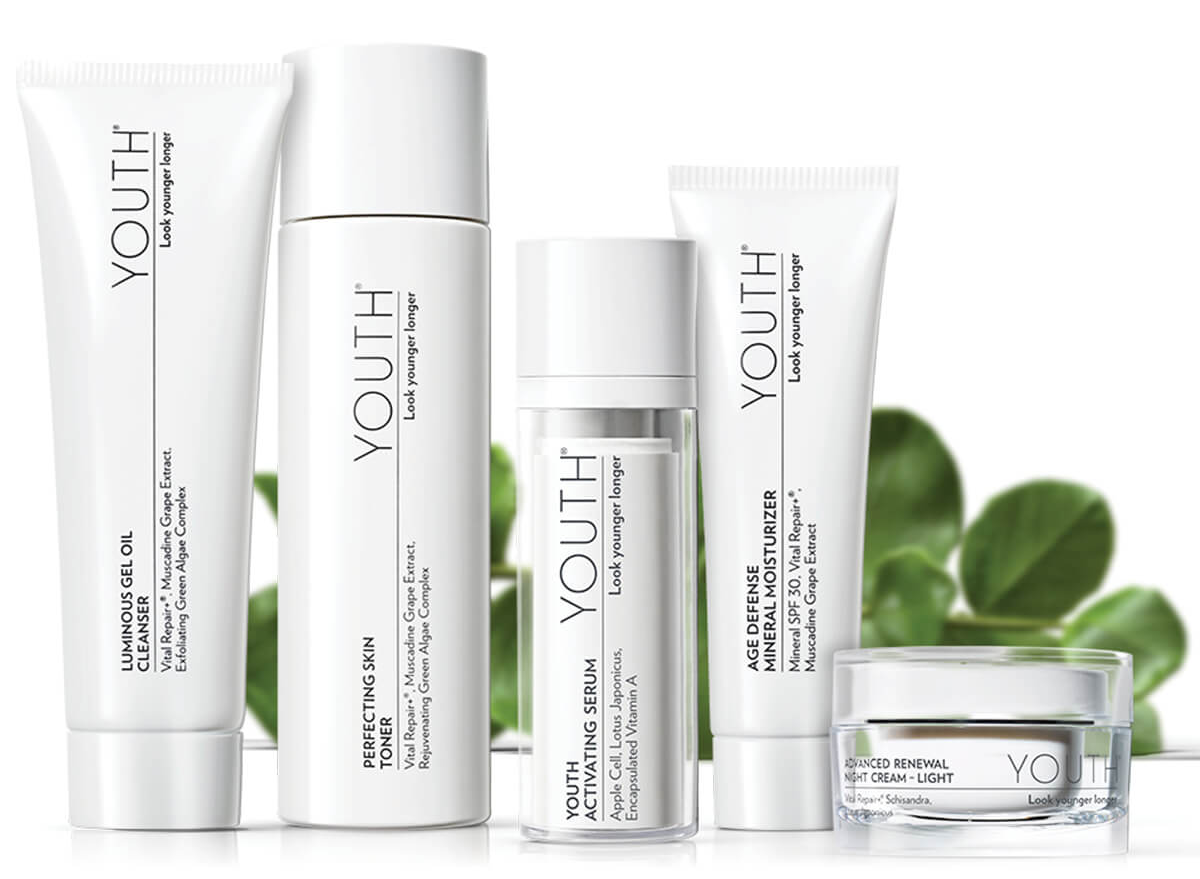 The Advanced Anti-Aging Regimen (89453)
Step 1: Luminous Gel Oil Cleanser (32566) – is a 3-in-1, soap-free, pH-balanced cleanser. It gently polishes, purifies, and prepares your skin.

Step 2: Perfecting Skin Toner (32567) – Frees the skin of dull cells and environmental pollutants. Exfoliates hydrates and nourishes for glowing skin.

Step 3: YOUTH® Activating Serum (32568) – Contains 10X the active nutrients to provide the critical regeneration step. It renews skin at the cellular level for superior radiance and rejuvenation. A potent blend of vitamins, polyphenols, and our Youth Complex supports collagen production, making your skin act and appear younger.

Step 4 DAYTIME: Age Defense Mineral Moisturizer (32592) – Naturally derived zinc oxide provides chemical-free SPF 30, broad spectrum UVA/UVB protection. Meanwhile, vitamins and botanicals moisturize your skin and improve your skin tone.

Step 4 NIGHT: Advanced Renewal Night Cream (Light = 32570, or Rich = 32571) This targeted night repair cream supports your skin's cell renewal process. A proprietary botanical blend helps encourage collagen and elastin production to make your skin appear younger looking, smoother, and more luminous. The Night Cream is available in either Light or Rich formulas.
You will LOVE the easy, step-by-step directions provided in the
YOUTH System Handout




The YOUTH Personalized Regimen (89513)

This program is identical to the Advanced program, minus Step 3.

The prevailing wisdom from participants in the clinical trials is that the Advanced Anti-Aging Regimen is the plan to choose, regardless of your current skin age.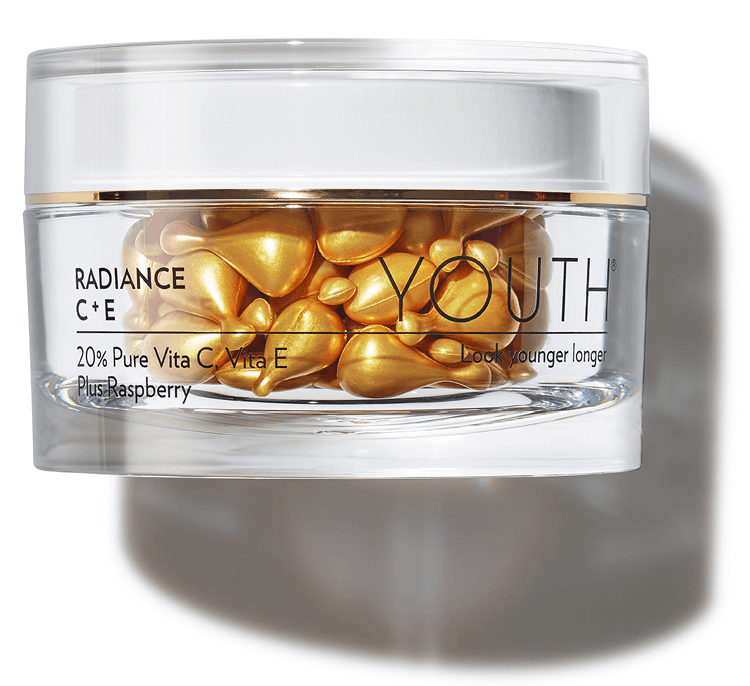 Radiance C+E

Based upon your skin condition and needs,
there are also 2 supportive products to consider:

YOUTH® Radiance C+E (32580) is a powerful, patented formula of 20% pure vitamin C and vitamin E, plus raspberry cell extract to plump, brighten, and visibly reduce the appearance of lines and wrinkles. Radiance C+E also reduces the appearance of age spots, smooths skin texture, and improves overall skin tone. For even better results, add it to the Advanced Anti-Aging Regimen immediately before applying the Activating Serum. These convenient, single-dose capsules are plant based, vegan, 100% biodegradable, and allow for a preservative free formula.

BB Cream
YOUTH® Activating BB Cream comes in 4 different skin tones.
(Light = 32575, Light medium = 32576, Medium = 32577, or Dark = 32578)
and is designed to even, correct, hydrate, nourish, and protect your skin.
NOTE: Use the Color drop down #1-4)

This multitasking 5-in-1 Beauty Balm (Activating BB Cream) is designed to do it all. The BB Cream is formulated with muscadine grape polyphenols to protect against damaging free radicals, as well as the vitamins C, E, and B5 to nourish. Green Algae helps to improve skin firmness, while an ocean-derived polymer creates a pollution-protection shield.

Naturally derived zinc provides chemical-free SPF 30 Broad Spectrum UVA/UVB sun protection. This product is the perfect foundation for daily makeup.

Now that we have met the essential players, let's briefly review the science behind YOUTH ingredients.






Vital Repair+® is a patented mixture of 7 ingredients: Vitamin E, C, and A, along with Panthenol (pro-vitamin B5), Grape Seed Extract, Superoxide Dismutase, and Beta Glucan. These combined ingredients will reduce UV radiation exposure, while also protecting cellular DNA from UV-related damage.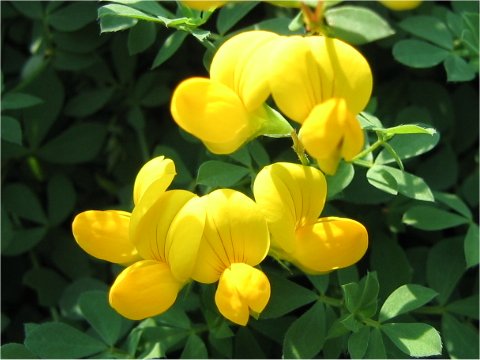 Lotus japonicus
Lotus japonicus was first tested for anti-wrinkle efficacy in this decade, leading to publication in 2013. [4] In a 2-month half-face trial, clinical skin measurements revealed that Lotus J. not only reduced skin wrinkles by 50%, but also improved skin roughness, scaliness, and improved skin smoothness. [4]

Shaklee also discovered that Lotus j. activates a key youth protein that encourages the basal layer or skin to produce more collagen and elastin to support your skin, and to reduce wrinkling. [5] Remember, it is the thinning and eventual loss of that basal (or hypodermal) layer that causes the skin to slowly sag and wrinkle.

Another 2013 study found that the antioxidant properties of Lotus J. contributed to balancing sebum secretions (skin oil) making it a promising treatment for skin disorders where elevated sebum levels are contributory. [6]

A 2014 study by the Italian Society of Dermatology revealed how Lotus J. contributes to the evening of skin tones, by de-pigmenting age spots. [7]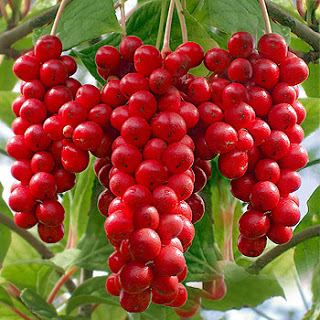 Schisandra chinensis
Schisandra chinensis is used extensively in the Orient as an "adaptogen" for increasing the resistance to disease and stress, particularly of the skin. Several studies have shown that it reduces atopic dermatitis, epidermal hyperplasia and mast-cell infiltration, which leads to allergic skin reactions. [8]. [9]

A newly published study by researchers at the College of Pharmacy in a prominent South Korean University found that overproduction of melanin in the skin leads to pigmentation disorders. They also demonstrated that Schisandra is an effective way to reduce hyperpigmentation, making it a useful "whitening" agent in skin care and cosmetic products. [10]

Another 2017 study found that Schisandra possesses anti-oxidative, anti-tumorigenic, and anti-inflammatory properties, making it an ideal addition to a protective and restorative skin care product. [11]

Another 2017 study demonstrated photo-protective effect of Schizandrin b. on oxidative damage to the skin caused by UVB-irradiation. That's why you shouldn't leave home without it! [12]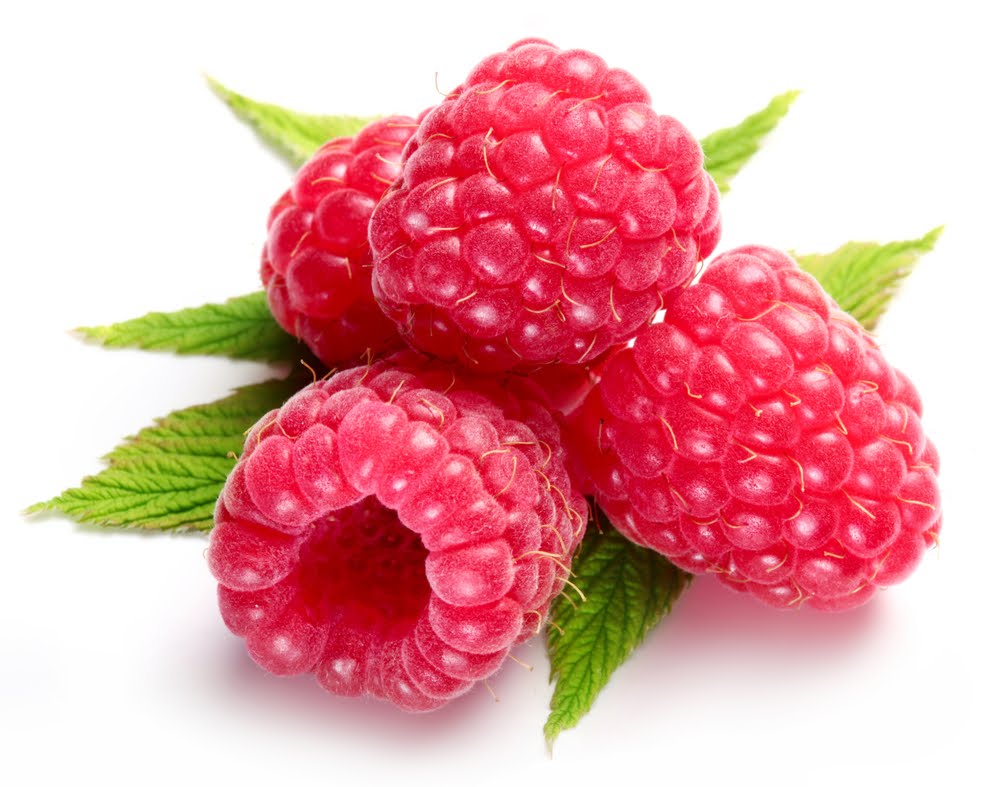 Raspberry
Raspberry extract: In 2015, scientists from the Department of Dermatology, at Victoria University Hospital and Sloan-Kettering Cancer Center reviewed the mechanisms of photo-aging and photo-induced carcinogenesis, and then reviewed the phytochemicals that provide photo-protection. They determined that a small group of nutrient derivatives and extracts, including raspberry extract, provided "photo-protective activity against UVB radiation, and thereby carcinogenesis." [13]

In a 2016 published study, scientists from the Medical College of Wisconsin and Ohio State University reviewed numerous studies that demonstrated that the phytochemicals found in raspberries can inhibit a broad range of cancers in preclinical models, including models of oral, esophageal, colon, breast, and skin cancer. [14]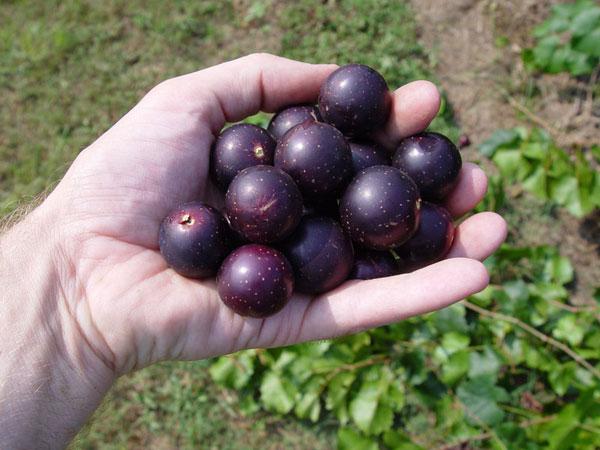 Muscadine grapes
Muscadine grape extract: Last November, Shaklee made a presentation before the 12th International Conference on Cosmetic Dermatology and demonstrated that muscadine polyphenol extracts significantly enhanced elastase and collagenase activity, providing beneficial effects on skin elasticity and firmness, and providing UVB protective effects by reducing DNA damage, repairing DNA damage and improving skin cell survival. [15] Put most simply, the patent-pending Muscadine grape polyphenols protects and repairs cellular DNA, while also blocking the breakdown of the collagen and elastin layer of your skin.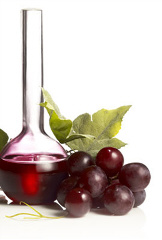 Vivix
The Vivix polyphenols have been reviewed previously, and provide a broad spectrum of health benefits and protection(s). They include:
Ellagic acid prevents the formation of advanced glycation end products that lead to cell death [16] and also inhibits DNA from binding with a variety of carcinogens, thereby reducing the risk of cancer. [17]

Anthocyanins protect cell membranes from oxidation by a variety of harmful substances. [18] It also has the strongest antioxidant (anti-cancer) properties of 150 different tested flavonoids. [19], [20]

Ellagitannins provide powerful anti-bacterial, anti-viral, anti-carcinogenic, and anti-inflammatory properties to protect your skin from a variety of adverse events. [21]
Once again, Shaklee has combined the best of science with a commitment to all natural ingredients. No other skin care product can claim they are 100% vegan, cruelty free (no animal testing), and is 100% gluten free.




Enhancing Sports Performance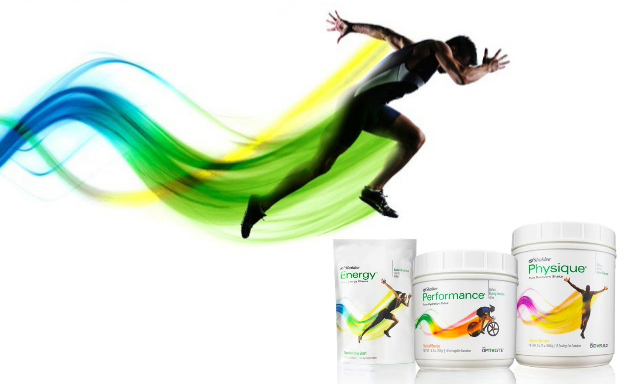 Shaklee's sport products are the envy of the exercise industry, and have been adopted by hundreds of Olympic athletes as the ONLY safe and pure alternative supplement line, to enhance their daily performance.

To date, Shaklee Pure Performance Team members have pocketed
144 gold, silver and bronze medals. [22]

Since the early 1980s, Shaklee has continued to perform clinical trials to develop and improve their original sports products. [23], [24], [25], [26]
(NOTE: for cite 23, the User and Password is: shaklee)

The Committee on Nutrition and The Council on Sports Medicine and Fitness, in their most recent report, stated that: "Frequent or excessive intake of (high) caloric sports drinks can substantially increase the risk for overweight or obesity in children and adolescents." [27]

---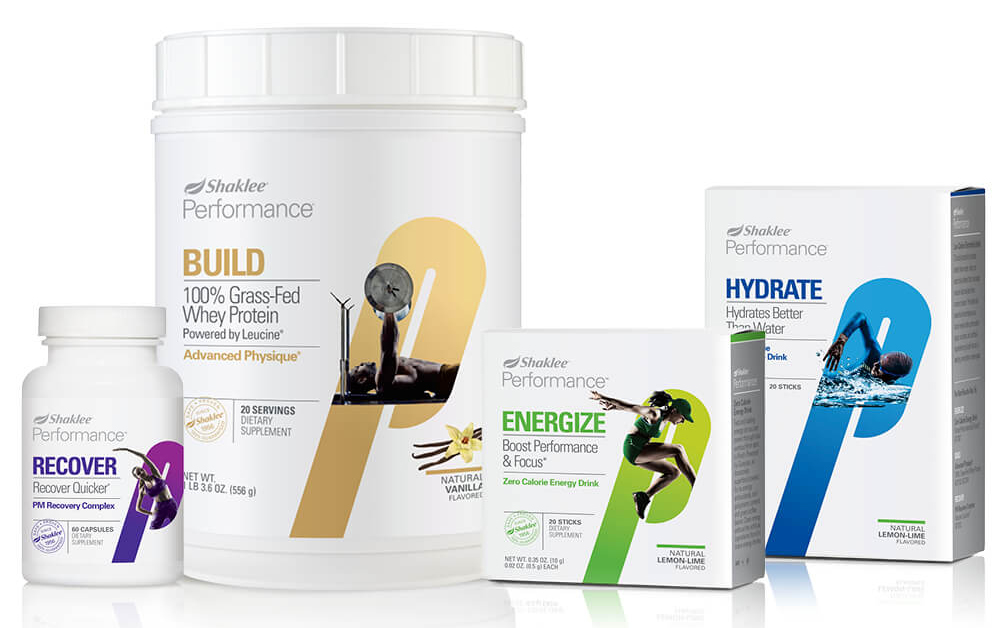 The Fitness Pack


These and other health concerns are why Shaklee created the new Performance Fitness Pack (89451), which provides 4 new, and unique, pure exercise-enhancing products.



---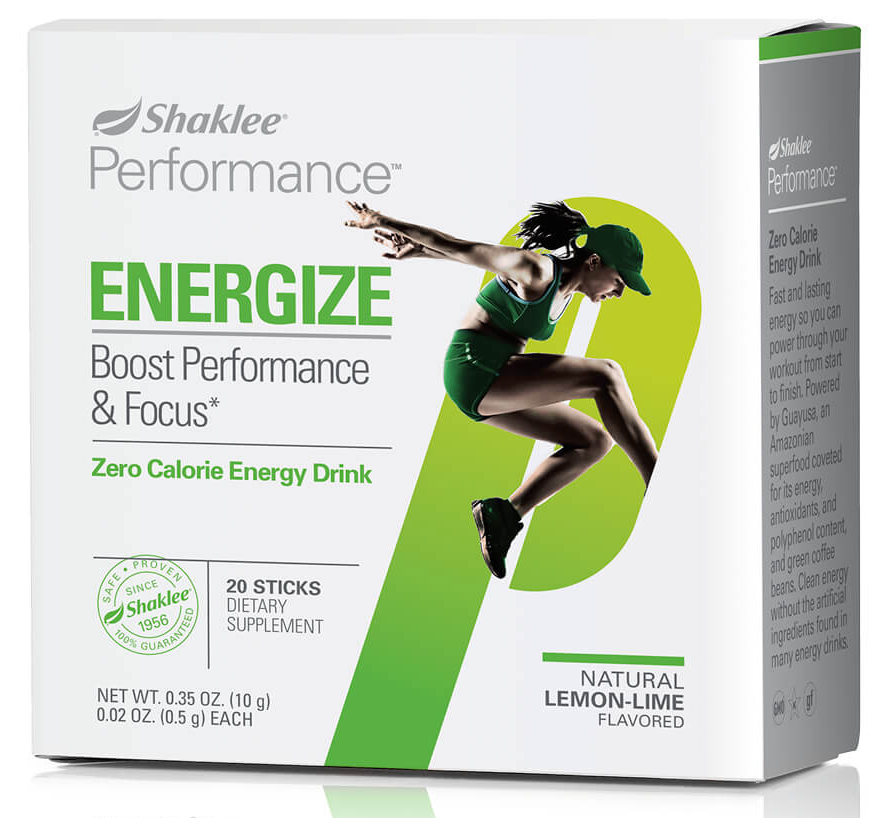 Performance Zero
Performance Zero Calorie Energy Drink (21307) provides fast and lasting clean energy, without the calories and artificial ingredients. Powered by Guayusa [28], an Amazonian superfood that is coveted for its energy impact. It contains antioxidants, polyphenols and a high carotenoid content. Clinical testing demonstrated that Guayusa is also an extremely safe source of energy because it caused no significant changes in blood pressure or increased heart rates. [29]


---

Best of all, because these are all Shaklee products, all four of the Fitness products are guaranteed to be safe, and free from banned substances. They also contain no artificial flavors, sweeteners, or preservatives, and they are also Non-GMO, Kosher, and Gluten free.


---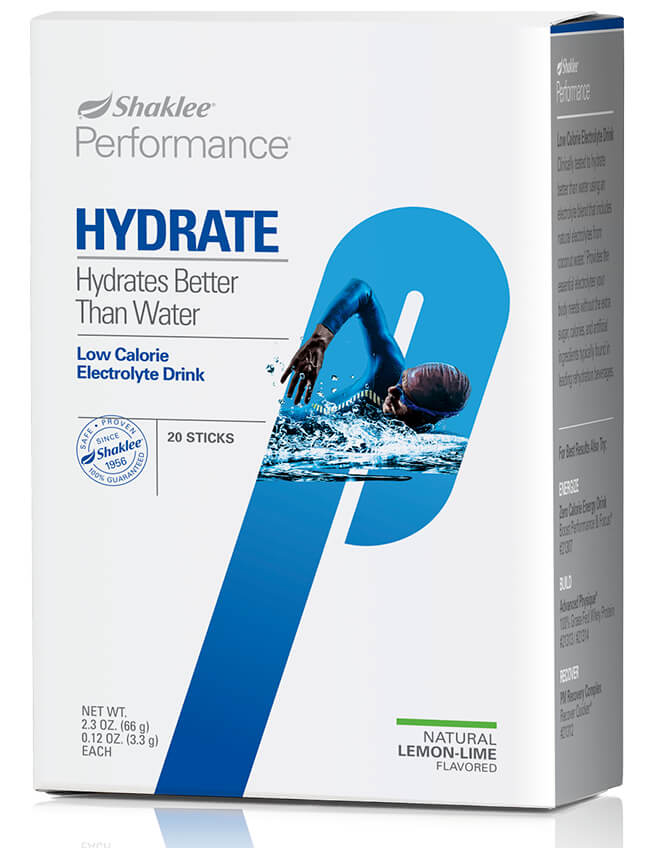 Electrolyte Drink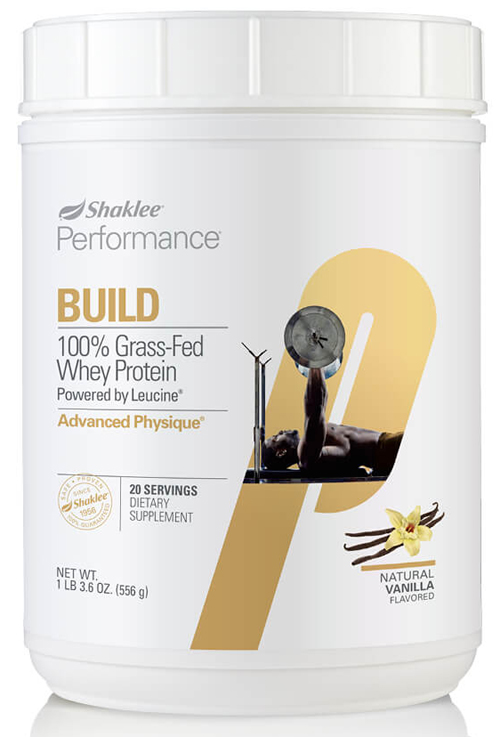 Advanced Physique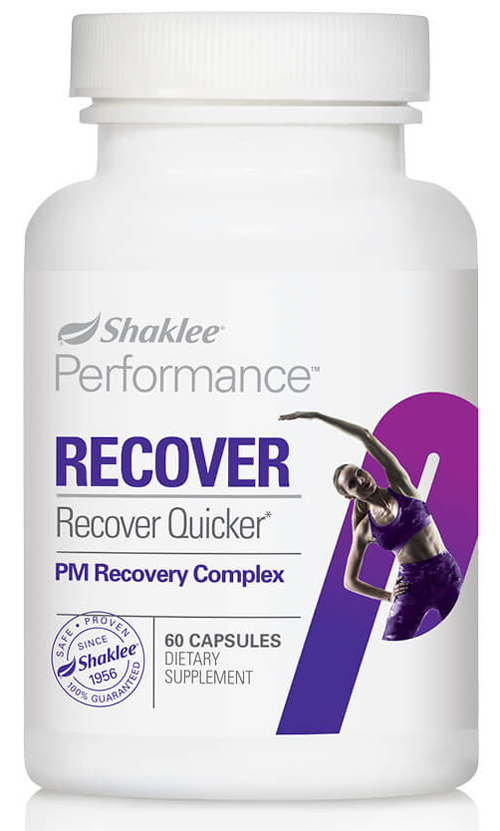 PM Recovery
Performance Low-Calorie Electrolyte Drink (Lemon Lime = 21316, Orange = 21317) was designed to replenish electrolytes lost during physical activity, and contains more electrolytes than other leading brands. It also contains only 10 calories and 1 gram of added organic sugar, which actually increases electrolyte absorption. The Electrolyte Drink provides all the essential electrolytes that the body needs, without the extra sugar, calories, and artificial ingredients typically found in those other rehydration beverages.


---

Performance Advanced Physique 100% Grass-Fed Whey Protein (Vanilla = 21314, Chocolate = 21313) is the new Star of the lineup. Following in the footsteps of the original Physique product, this post-exercise drink contains 50% more leucine than traditional whey protein, to help you recover, repair, and build lean muscle faster. As with all Shaklee soy protein isolate formulas, Advanced Physique is made with a proprietary cold filtration process to preserve the essential amino acids and other protective phytonutrients found in grass-fed whey protein. For your best results, take within 30 minutes after workout.


---

Performance PM Recovery Complex (21312) contains polyphenol rich Tart Cherry extract, which has been proven to reduce post-workout muscle soreness [30] and optimize recovery [31], along with our patented pain relief blend to relieve pain caused by overexertion. These compounds deliver anti-inflammatory activity comparable to ibuprofen (Advil) and naproxen (Aleve), without the significant side effects.

Following the publication of these cherry studies, the pain-pill industry started to put pressure on the FDA to demand that cherry growers stop citing these published scientific studies. [32] Anti- competitiveness at its finest, eh?

PM Recovery also contains the same proprietary blend of boswellia and safflower extracts that powers Shaklee's highly effective Pain Relief Complex. [33]





The original high performance line (now called Endurance) includes:
The original Performance Electrolyte Drink (see below)
The original banana flavored Physique (20495) and
the delightful Energy Chews. (20158)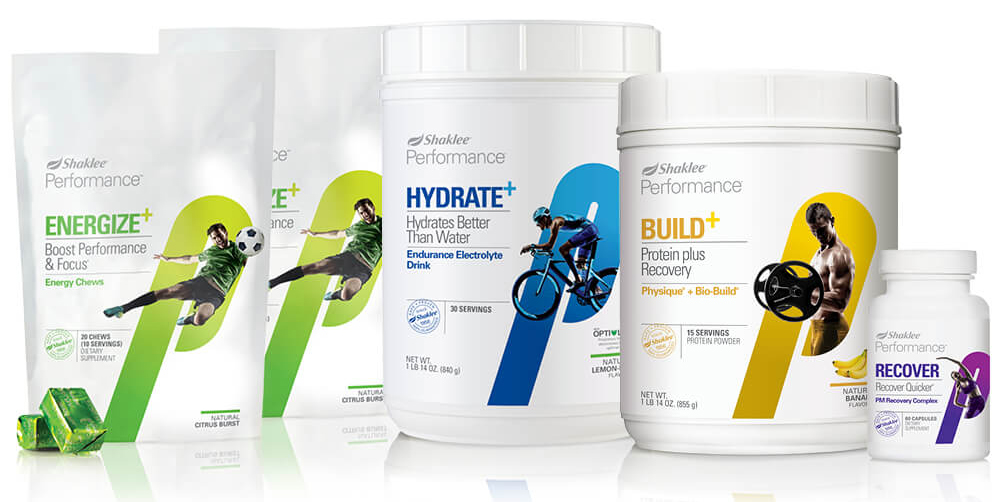 The Endurance Pack
As an FYI, the newly designed
Performance Endurance Pack (89449)
renames the original Performance drink as:
Endurance Electrolyte Drink
(lemon-lime = 21308, and orange = 21309).

The Endurance line also recommends the new
PM Recovery Complex to optimize muscle recovery,
while reducing post-workout soreness to improve sleep quality.


Your Shaklee
Independent
Distributor



HealthyLife-HealthyPlanet

Michael Tomberlin
Cedar Park, TX

(512) 944-6663
---
My Shaklee Website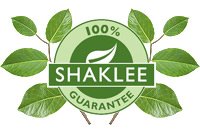 Member ID: LE63039
---

Please e-mail me
I am happy to help!
---
Shaklee Life-Strip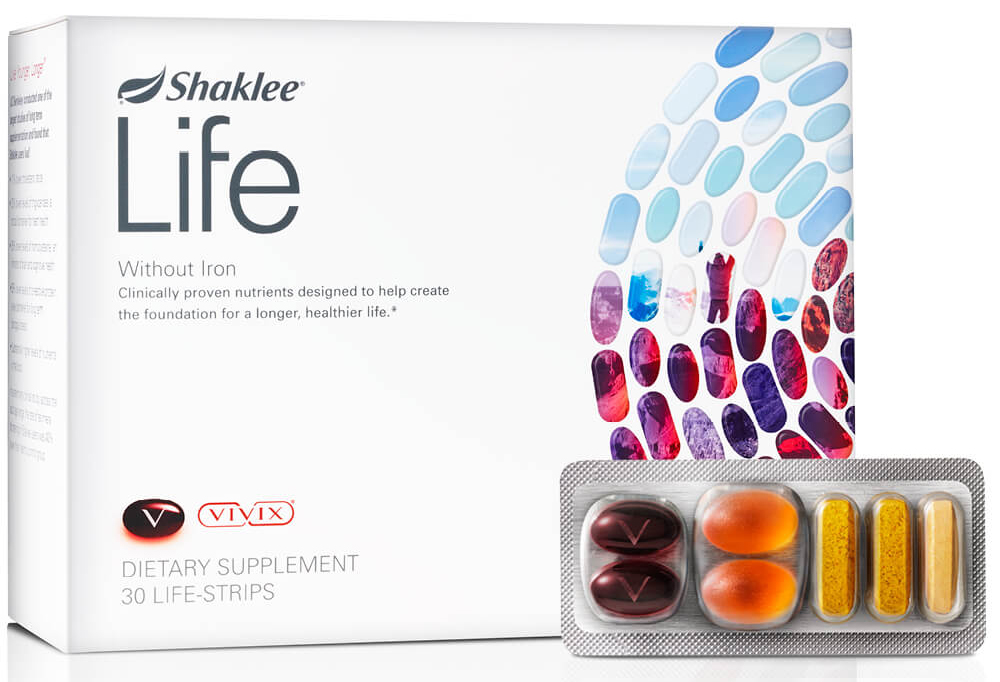 – and –

Shaklee Vitalizer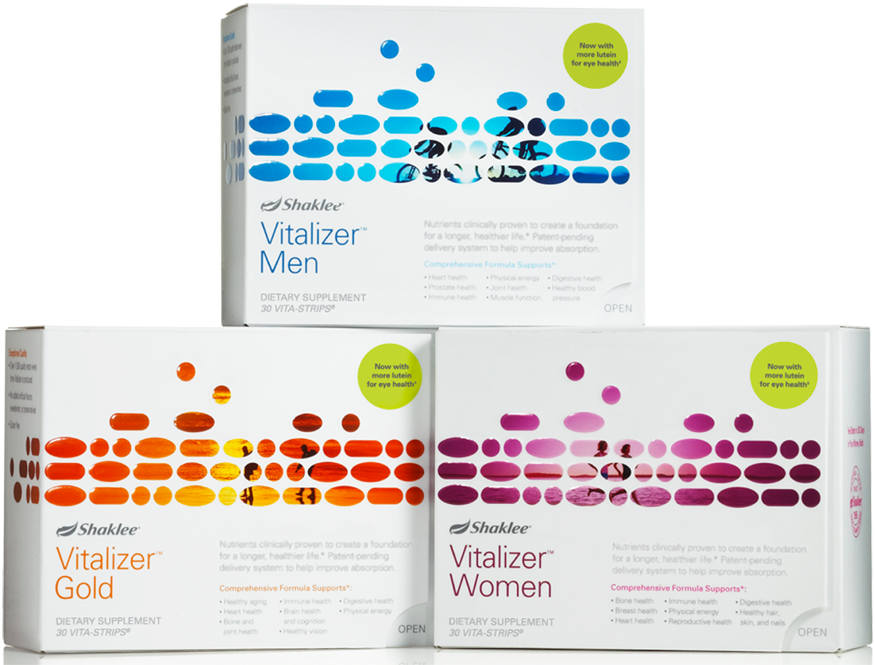 ---
Shaklee Protein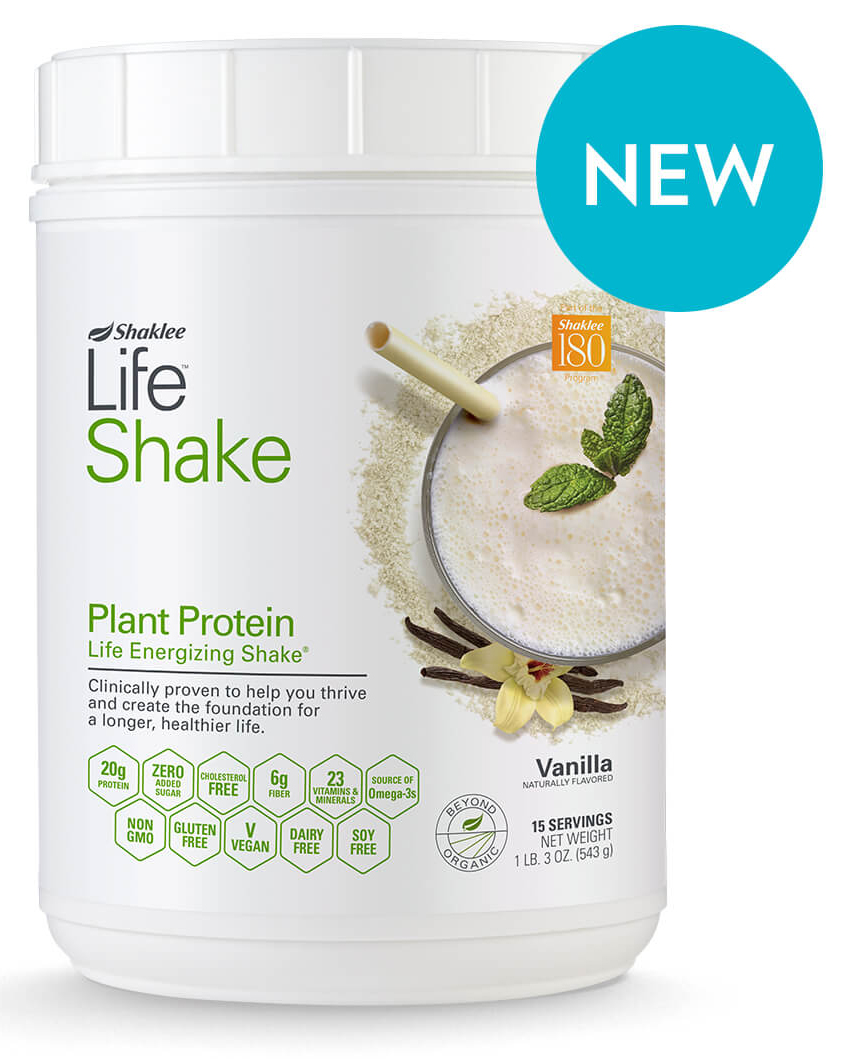 ---
Shaklee Vivix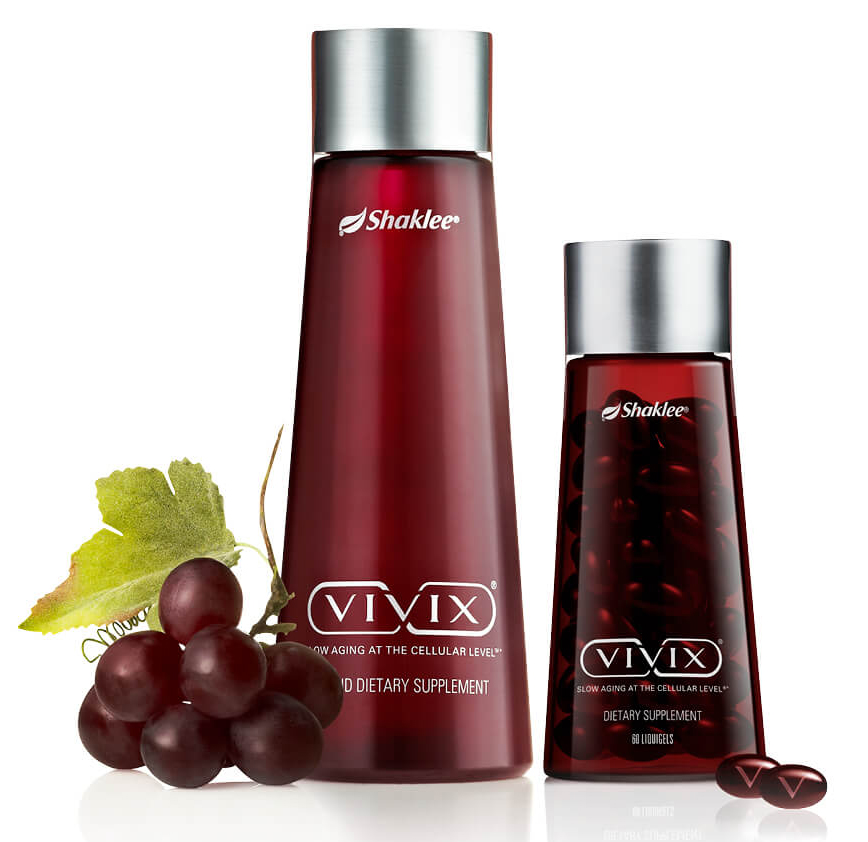 ---
Your Shaklee
Independent
Distributor



HealthyLife-HealthyPlanet

Michael Tomberlin
Cedar Park, TX

(512) 944-6663
---
My Shaklee Website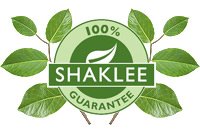 Member ID: LE63039
---

Please e-mail me
I am happy to help!
---
Shaklee 180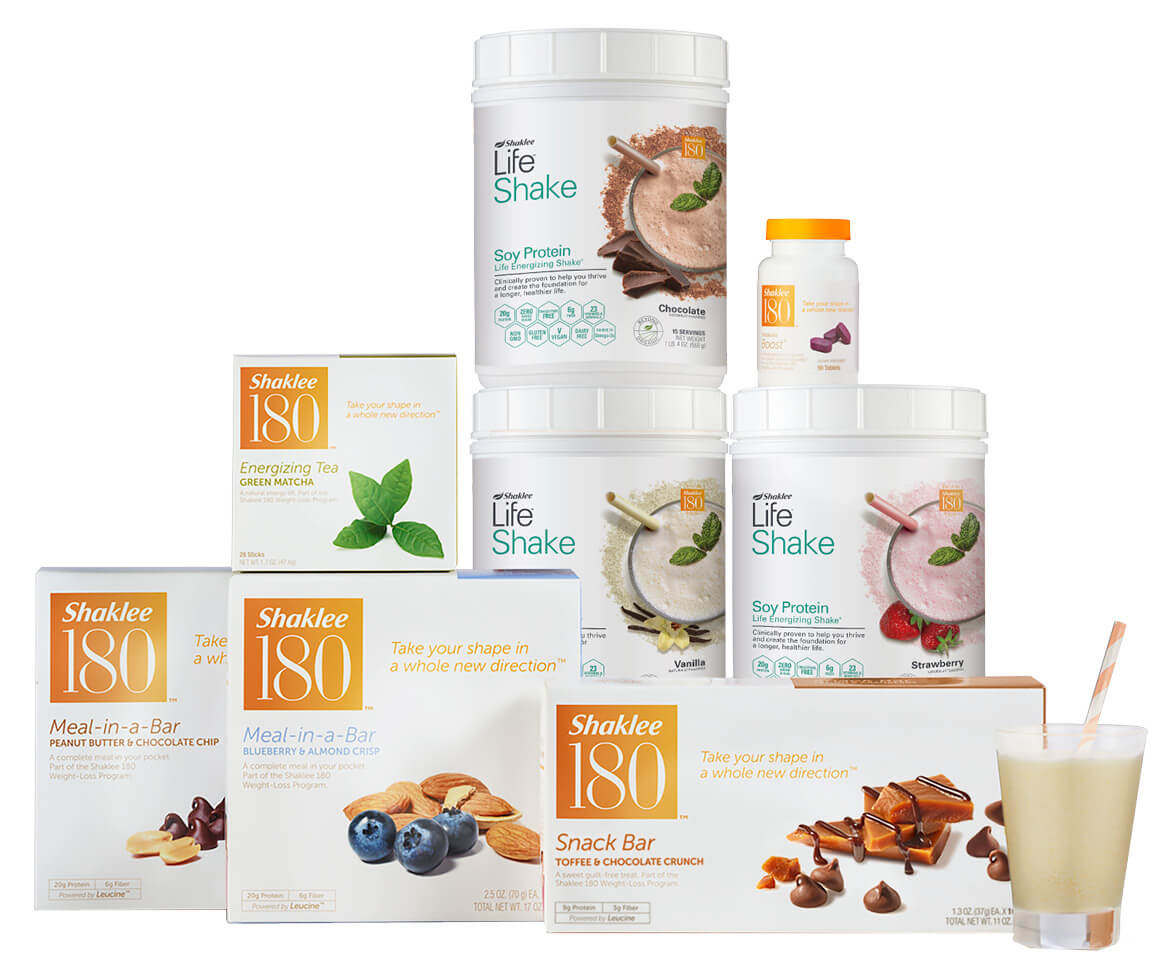 ---
Brain Health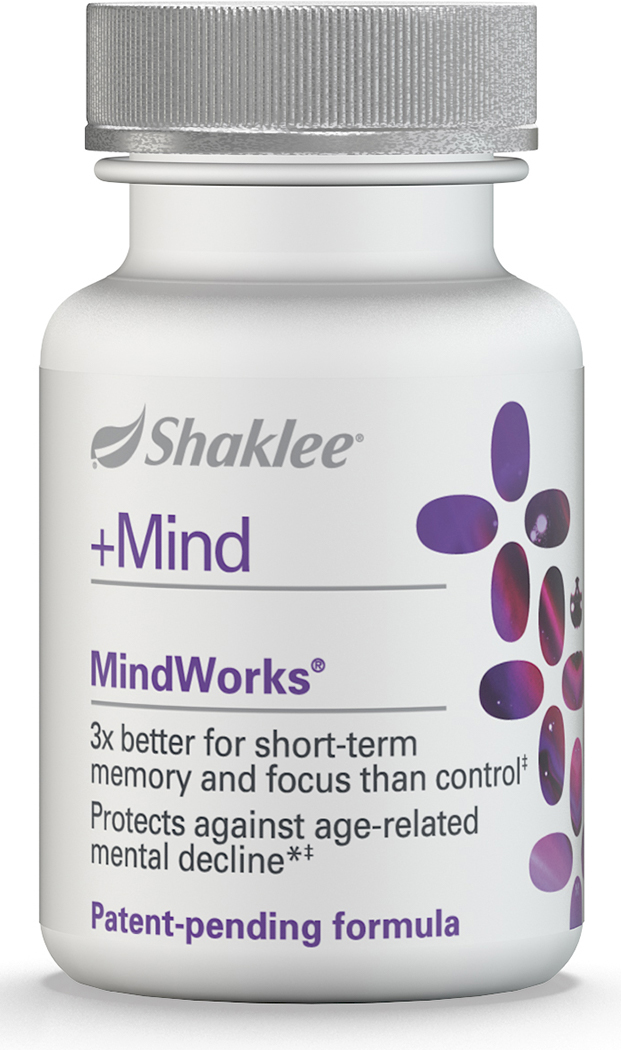 ---
Shaklee Immunity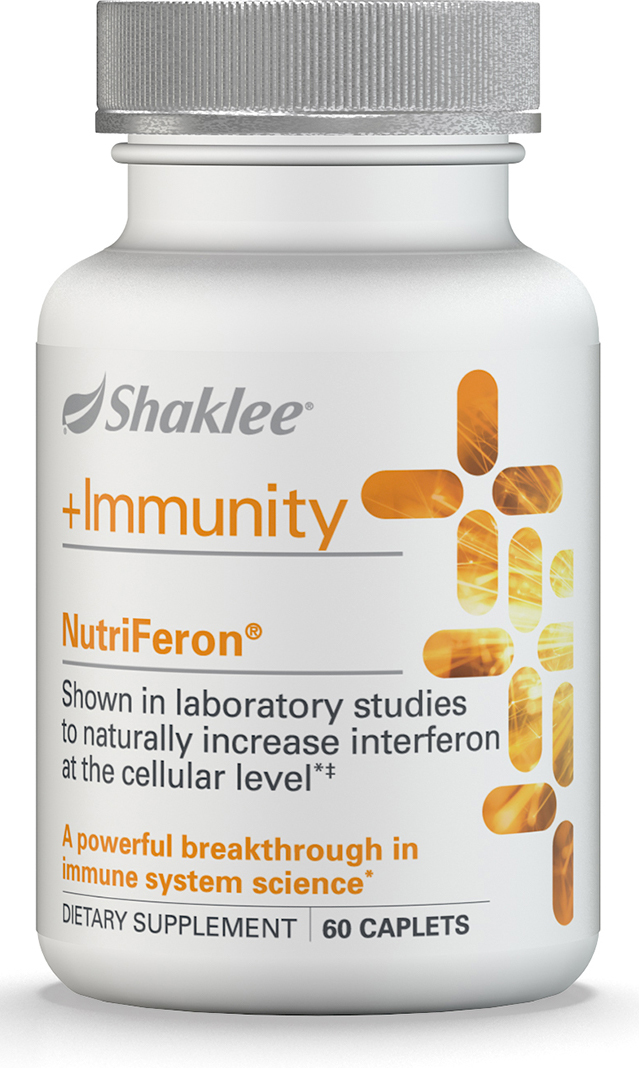 ---
Your Shaklee
Independent
Distributor



HealthyLife-HealthyPlanet

Michael Tomberlin
Cedar Park, TX

(512) 944-6663
---
My Shaklee Website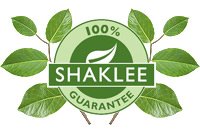 Member ID: LE63039
---

Please e-mail me
I am happy to help!
---
Shaklee Sports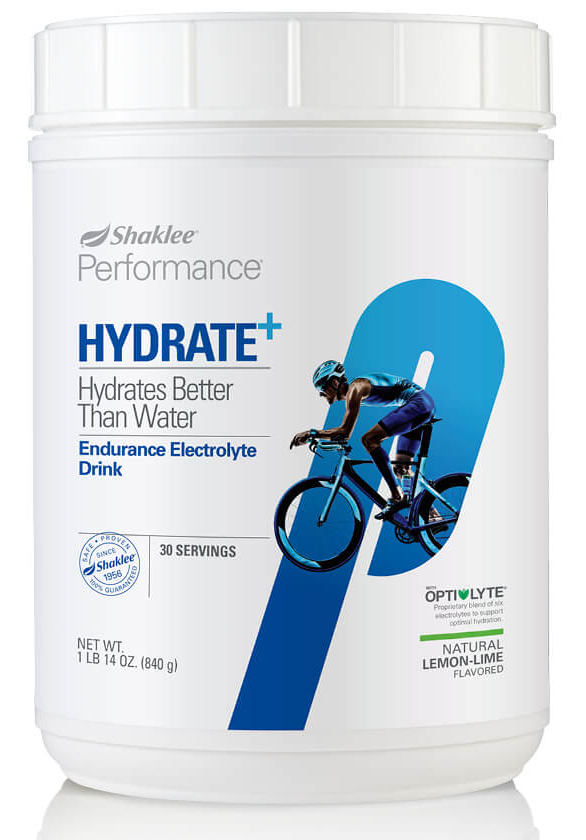 ---
Heart Health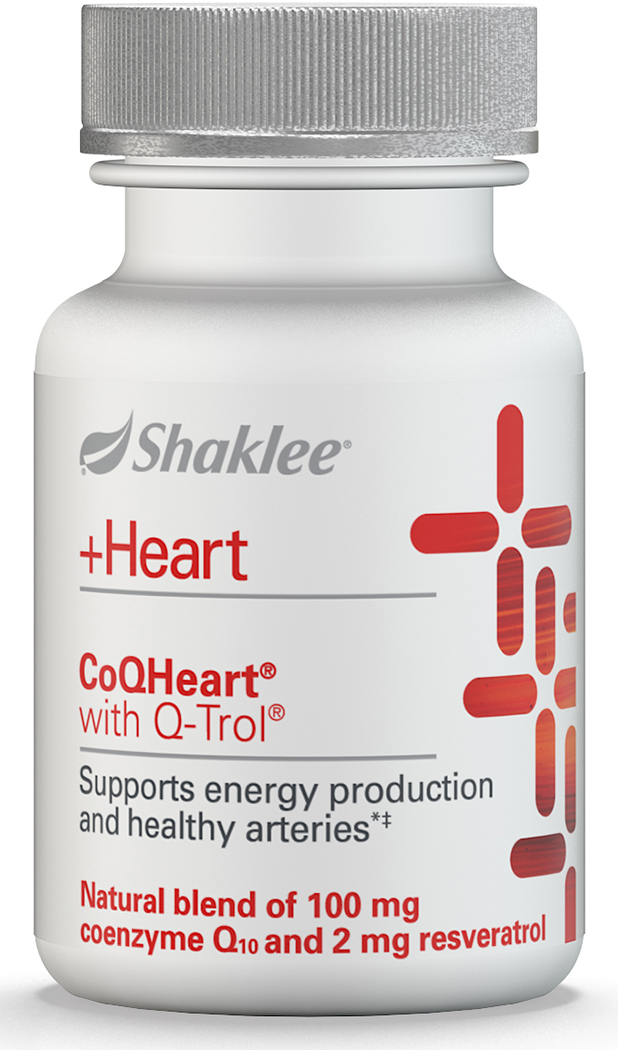 ---
Digestive Health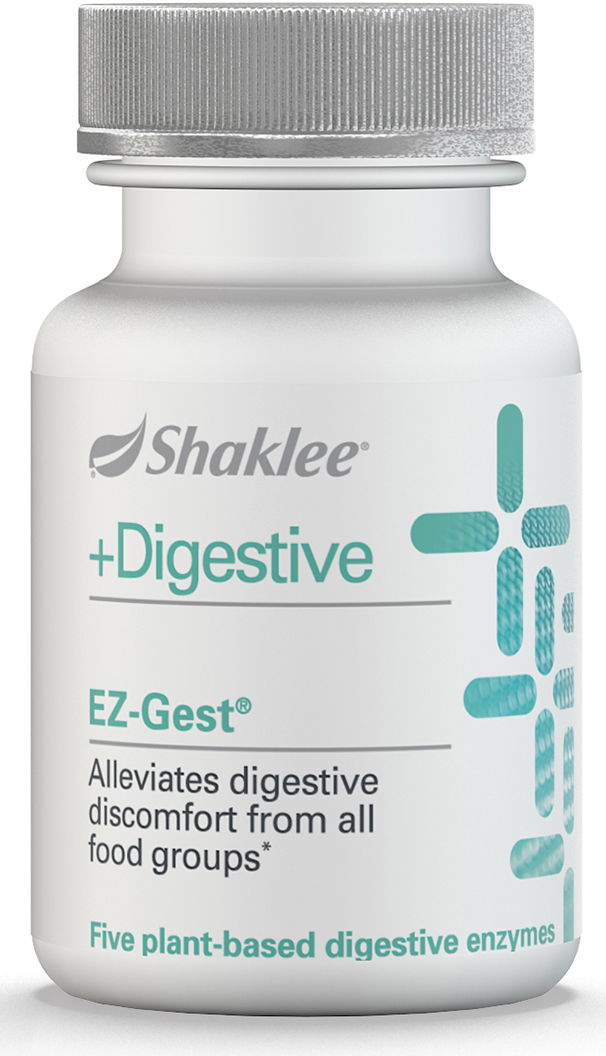 ---
Your Shaklee
Independent
Distributor



HealthyLife-HealthyPlanet

Michael Tomberlin
Cedar Park, TX

(512) 944-6663
---
My Shaklee Website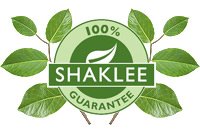 Member ID: LE63039
---

Please e-mail me
I am happy to help!
---
YOUTH Skin Care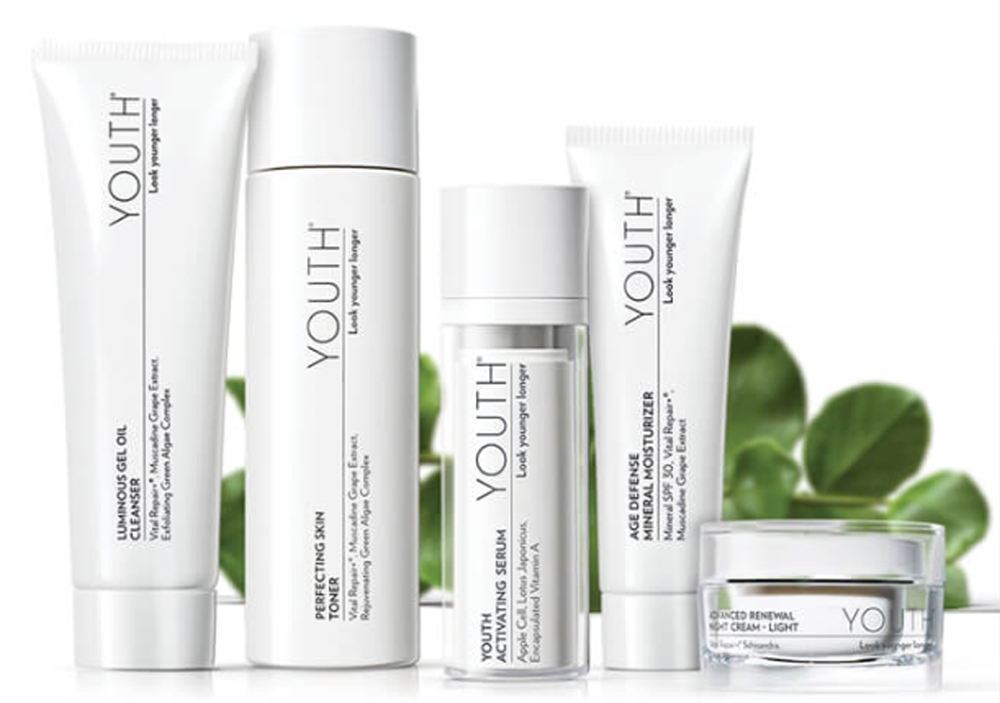 ---
Healthy Home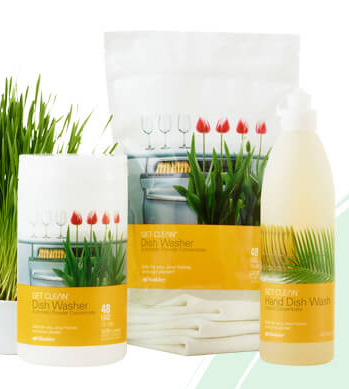 ---
Healthy Kitchen